Notes
ArchivesSpace and Aeon: Specialized Tools in an Integrated World
By Heather Smedberg
October 2019
¶ 1 Leave a comment on paragraph 1 0 Two digital platforms have become prominent in recent years in archives and special collections management, Aeon and ArchivesSpace. How do they work? What problems do they solve—and what challenges are posed by their adoption? What are the implications of their widespread use? The first of a two-part series, Heather Smedberg's overview brings to the foreground technological structures that shape how archives and special collections operate.  It describes the capacities of these two platforms and the impacts they have had.  The second part of the series will present a case study, providing insight into the process of implementation at a single institution. -Editors
¶ 2 Leave a comment on paragraph 2 0
¶ 3 Leave a comment on paragraph 3 0 Introduction
¶ 4 Leave a comment on paragraph 4 0 Archivists and special collections librarians have long sought technological solutions to their information management, workflow, and patron-access challenges. They require systems sufficient to support archival-collection standards­—which call for describing not only individual items but also groups of items arranged hierarchically to maintain useful contextual relationships—and finding aids published online as the primary discovery interface. Facilitating patron access and managing the use of archives and other special collections—while maintaining a commitment to preservation, security, and donor or legal considerations—is another key set of challenges. Each challenge is often compounded by insufficient budgets, small staffs, and shortfalls in technological infrastructure and support. Systems designed to support patron access and use have developed at a slower pace than those supporting the work of arrangement and description, yet all of these areas of work can benefit from continual honing of systems that support day-to-day workflows while facilitating the ease of reporting and, ultimately, improved service to patrons.
¶ 5 Leave a comment on paragraph 5 0 ArchivesSpace and Aeon are two of the more prominent tools that have emerged in recent years to address these needs. Each is designed to support a different aspect of archives and special collections management, with ArchivesSpace addressing the workflows from accessioning through the creation of finding aids, and Aeon picking up from the point of patron discovery to automate management of workflows associated with access and circulation in closed-stacks environments. While there are several options for collection-management tools available to archivists, including both proprietary and open-source systems, ArchivesSpace distinguishes itself for its emphasis on standards-based archival processing that is paired with an open-source approach supported by a membership model to promote sustainability.1 Aeon, on the other hand, is a proprietary system and is, at the moment, the only stand-alone system specifically designed for managing special collections requests and circulation workflows, and for integrating with multiple types of discovery interfaces, including finding aids and public-facing library catalog pages.2 ArchivesSpace and Aeon were each designed to meet specific needs while complementing and integrating with other relevant systems. Each is quite robust in supporting the processing and patron-access workflows they respectively seek to address, as well as strong record-keeping and granular reporting and assessment. Special collections librarians and archivists played key roles in the development of each system, and each draws on community feedback to drive development priorities.
¶ 6 Leave a comment on paragraph 6 0 ArchivesSpace
¶ 7 Leave a comment on paragraph 7 0 ArchivesSpace is an open-source web application that supports archival processing activities, including accessioning, arrangement, description, and the creation of finding aids and other discovery tools. ASpace, as it is commonly known, was designed to merge the strengths of two earlier open-source tools, the Archivists' Toolkit (AT) and Archon. Where the AT focused on standardizing the process of inputting data, Archon focused on making it easier to publish finding aids on the web and supported the searching and browsing of those discovery tools.3 ASpace has been designed to take advantage of Archon's web-based application model, while retaining the AT's structured approach to entering data and in-context assistance to help staff through the process. It complies with DACS (Describing Archives: A Content Standard), and emphasizes elements central to archival best practices, including hierarchy, provenance, and original order. ASpace also enables the generation of metadata using a variety of the standardized frameworks commonly used in archives and special collections: EAD as well as MARCXML, METS, MODS and Dublin Core.4 The optional public user interface (PUI) publishes finding aids online, automatically indexes the data, and supports browsing and searching. The PUI, at first, was rather buggy and had several user-experience issues, initially keeping many ASpace users from implementing the PUI. A revamped version released in July 2017 is now functionally stable and addresses some of the search-result display and other user experience issues of earlier versions. There is also an assessment module that offers some reporting tools, with a promise of more to come. A fully operational ArchivesSpace product is an advancement on previous tools, in that it offers workflow support for the full range of archival processing activities, from accessioning through finding aid creation and display, in one tool, with an emphasis on national standards for description and arrangement. Some institutions find the transition to processing with ArchivesSpace a significant day-to-day adjustment, requiring retraining for staff and volunteers. Others laud the tool for vastly improving their ability to make their collections discoverable by researchers, owing to the support for migrating legacy finding aids from other systems into Aspace, and the relative ease of encoding in EAD and publishing online.
¶ 8 Leave a comment on paragraph 8 0 ArchivesSpace was originally developed by a cross-institutional team of archivists and developers, with support from the Andrew W. Mellon Foundation. Ongoing support has been led by the nonprofit organization LYRASIS, which, as the organizational home of the application, offers server hosting, training packages, and migration services. Atlas Systems and the Keystone Library Network have more recently joined on as additional registered services providers as well, helping to meet the support needs of a growing member community. While ASpace can be downloaded from GitHub at no charge, organizations who choose to do so will have access to very little documentation or support. The product's sustainability model depends on membership: institutions are encouraged to become members, and with that membership comes access to additional support and the ability to help drive development priorities. The tiered membership level seeks to enable repositories ranging from very small to very large to participate in the community.
¶ 9 Leave a comment on paragraph 9 0 Aeon
¶ 10 Leave a comment on paragraph 10 0 Picking up from the point of discovery, Aeon is a vendor-supported product of Atlas Systems that automates the stages of archival management involving the activation of collections for use, including patron request and registration, and reading room and circulation management. Aeon request links are inserted into catalog records, finding aids, and other discovery interfaces so patrons can register and initiate a request at the point of discovery. Descriptive metadata and location information carries from the catalog record or finding aid and is linked with patron information to form a unique transaction record. This association can remain linked in perpetuity if desired, supporting reporting and security goals. Unlike the web-based ASpace application, Aeon is based on a Microsoft SQL database, with a windows-based staff client paired with a web interface for patron-facing requests and account access. The staff client is built to track paging and reshelving workflows, including both on-site and remote storage locations, service to multiple reading rooms, and more. The optional Activities module supports exhibits and class visits, and the Photoduplication module tracks duplication orders and supports online payment and the delivery of digital scans to the user. However, the ability to track these activities separately from other kinds of transactions, and, in particular, to take payment securely online, is a real time-saver and service improvement. The patron-facing web interface is an essential component to the system that not only allows users to register and place requests online in advance of a visit but also promotes transparency allowing users to track and manage their research requests and duplication orders, pay online, view their request history, and export this data. Aside from those users frustrated by forgetting logins and passwords, in my experience, most users are very pleased to have more control over the process. The ability to place requests in advance saves time, while making the staff-side retrieval process more efficient and accurate.
¶ 11 Leave a comment on paragraph 11 0 Unlike processing activities, public services tend to follow the same general arc but are not highly standardized. Each institution tends to have their own particular procedures, so Aeon is designed to be easily configurable. Because of the ability to build the system to match workflows, the implementation process can be time-consuming, requiring a heavy investment of systems and reading room staff time up-front. Implementation may take anywhere from a few months to a year, depending on how much in-house staff time and expertise can be dedicated to the process. Atlas Systems does provide significant help with the initial implementation process and also offers optional server hosting, training, and other services. As a proprietary system, the costs are not readily available on the Atlas Systems website, but they do also offer tiered pricing options.
¶ 12 Leave a comment on paragraph 12 0 Interconnectivity, Sustainability, and the Future
¶ 13 Leave a comment on paragraph 13 0 In addition to promoting standardization, efficiency, reporting, and improved researcher discovery of and access to collections, the success of each system in the longer term will likely stem from how effectively they integrate with other key systems that archivists, librarians, and researchers depend on. Interconnectivity is a key ingredient for each of these tools, from ASpace's core goal of creating interoperable metadata, to Aeon's request-link integration into discovery interfaces. For example, ASpace is designed to support the description of digital archives within the context of a related physical collection, even though the digital files themselves are necessarily stored in a separate digital management system designed specifically to manage, preserve, and display digital assets and associated metadata. Maintaining intellectual ties between collections as a whole—and any digital copies of particular objects, or of born-digital content from those collections (e.g., email, hard drives)—is essential for both the public and staff. The ArchivesSpace Technical Advisory Council maintains a handful of integrations with digital preservation management systems and other resources, with more on the way.5 Aeon has add-ons for integration with other platforms used in libraries, such as the ILLiad interlibrary loan management system, CONTENTdm digital collections interfaces, and Alma Library System products. Libraries and archives are also building their own integrations or partnering with Aeon developers to do so. Harvard developed a Class Request Tool, which is now available as an Aeon add-on, and the Bentley Library integrated ASpace with Archivematica and DSpace for managing digital archives.6 ArchivesSpace and Aeon have also begun to integrate with one another to create a more seamless experience for the staff of those archives that use both applications, as well as for the public users of these collections. There are also logical and interesting ways in which these applications might be integrated with other emerging specialized tools still under development, like Stanford's archival email discovery tool, ePADD; or virtual reading rooms (VRR). For example, UC Irvine currently has a VRR and we at UC San Diego are in early development stages. Both schools are investigating whether Aeon may be used for authentication and perhaps other pieces of the VRR puzzle.
¶ 14 Leave a comment on paragraph 14 0 Being connected to a user community is an important element of both applications, and this is particularly true for ArchivesSpace. A robust and dedicated user group is essential for the sustainability of open-source applications, and the growing ASpace member community currently includes around 350 institutions, from very small to very large repositories. Member institutions with the in-house talent and bandwidth can create plug-ins and share them with the community, and all members can drive development priorities and make use of shared documentation. As a vendor product the development work on the Aeon system is undertaken by Atlas Systems themselves, but they strive to engage the user to determine priorities for enhancements, and have recently launched a user voice tool that captures user feedback to that end. The community-driven development model puts archivists closer to the center of the technological decisions that impact their work.
¶ 15 Leave a comment on paragraph 15 0 Sustainability is an important challenge for both systems, particularly given the rather finite market. While both tools offer tiered pricing levels, for those repositories particularly strapped for staff, money, or systems support, these tools may still be out of reach. Even with the ability to download ArchivesSpace for free, that option, independent of becoming a member, requires the very staff time and expertise that is generally lacking in repositories that need a free tool the most. Aeon, as a product of the vendor Atlas Systems, will need to maintain a customer base sufficient to justify the ongoing investment in this product. Perhaps, with greater awareness of the benefits of tools like Aeon and ASpace, institutions can engage philanthropic support from their local tech communities and other sources to fund the implementation and ongoing support of these tools.
¶ 16 Leave a comment on paragraph 16 0
¶ 17 Leave a comment on paragraph 17 0 It is an exciting and challenging time for special collections and archives management. More archivists are learning programming skills, and more developers are engaged in the full range of challenges facing archives. Archives management should continue to develop in ways that both support and benefit from linked data efforts.7 New standards for public services and collection metrics for special collections and archives have the potential to play a role in the data input and reporting these applications support as well.8 However, in a world accustomed to systems that gather personal data of all kinds, users are increasingly wary of constant surveillance. Security for patron data is an important goal of Aeon's services, for example, but individuals may be wary of the process of creating online accounts. In trying to break down barriers to access, archives and special collections professionals should be remain thoughtful about what personal information we collect and how the systems we design impact users, and, as always, should strive to find a good balance between security and privacy. It would also benefit end users to continually seek ways to scale these products out for use in repositories—and even private collections—of all sizes
¶ 18 Leave a comment on paragraph 18 0 Conclusion
¶ 19 Leave a comment on paragraph 19 0 In the midst of this landscape, Aeon and ArchivesSpace support institutions that seek to align their archival management practices with professional standards for security, access, description, and metrics gathering. While they each serve specialized roles, they are designed to interoperate with other discovery and management systems in ways that serve to break down silos. These tools do not negate the need for knowledgeable, well-trained staff, and they do cost money and require ongoing management themselves. For some institutions, this may mean an overhead that cannot be easily absorbed into current budgets or staffing levels. Regardless of current imperfections, tools like Aeon and ASpace should rightly be seen as vital, useful investments. They create efficiencies and support consistencies of practice that promote effective data-driven decision-making and, in turn, improve both access to and security of collections. It is important that the profession have tools that will specifically suit their needs, and it is also essential that the professionals who use these systems have a say in their ongoing development. Both applications are incredibly robust, with features that go well beyond those covered in this overview. The forthcoming Note (Julie Judkins and Morgan Gieringer, "A Case Study of Access and Management Tools in an Academic Archive," to be published December 2019) will offer more detailed insights into those use cases, and can serve to offer advice toward ongoing development.
Other open-source options include Arclight, Collective Access, and Access to Memory (AtoM), each of which are built on or related to systems designed to support digital-object management. PastPerfect, Intelligent Archives, and Lucidea/Eloquent Systems offer vendor-supported systems focused on archival collection management. Those unsure which tool may be right for them can readily consult a variety of online guides and articles for advice. [↩]
There are alternative approaches; for example, some libraries have adapted their parent libraries' circulation systems to support special collections requesting, and those archives using Eloquent Systems' archival management system have access to patron requesting and research-use management support. North Carolina State has developed an open-source request tool for use specifically with the ArchivesSpace public interface. [↩]
For a useful overview of this history, consult Mark Matienzo and Katherine Kott, "ArchivesSpace: A Next-Generation Archives Management System," Museums and the Web 2013 (conference website), eds. N. Proctor & R. Cherry, January 31, 2013, accessed July 29, 2019, https://bit.ly/2ykvkkN. [↩]
Encoded Archival Description (EAD), MAchine Readable Cataloging for an XML environment (MARC XML), Metadata Encoding and Transmission Standard (METS), Metadata Object Description Schema (MODS). [↩]
The "Integrations" page on the ArchivesSpace Community wiki pages, accessed July 29, 2019, documents supported integrations: https://archivesspace.atlassian.net/wiki/spaces/ADC/pages/17137746/Integrations. [↩]
Max Eckard, Dallas Pillen,and Mike Shallcross, "Bridging Technologies to Efficiently Arrange and Describe Digital Archives: The Bentley Historical Library's ArchivesSpace-Archivematica-Dspace Workflow Integration Project," code{4}lib Journal 35 (2017), accessed July 29, 2019, http://journal.code4lib.org/articles/12105. [↩]
For a thorough overview of the promises and barriers to leveraging archival descriptive information for linked data uses, consult, Karen F. Gracy, "Archival Description and Linked Data: A Preliminary Study of Opportunities and Implementation Challenges," Archival Science 15, no. 3 (2015): 239, accessed July 29, 2019, https://doi.org/10.1007/s10502-014-9216-2. [↩]
See: Society of American Archivists (SAA) and the Rare Books and Manuscripts Section of the Association of College and Research Libraries, in particular, "Standardized Statistical Measures and Metrics for Public Services in Archival Repositories and Special Collections Libraries," SAA website, January 2018, accessed July 30, 2019, https://www2.archivists.org/standards/standardized-statistical-measures-and-metrics-for-public-services-in-archival-repositories; and a similar effort still in development, "SAA-ACRL/RBMS Joint Task Force on Holdings Metrics," SAA website, accessed July 30, 2019, https://www2.archivists.org/groups/saa-acrlrbms-joint-task-force-on-holdings-metrics. [↩]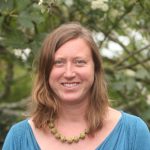 Heather Smedberg
Reference & Instruction Coordinator – Special Collections & Archives, UC San Diego Library