Notes
History in Abundance: Report from the American Historical Association's 2017 Conference
By Molly O'Hagan Hardy
March 2017
¶ 1 Leave a comment on paragraph 1 0 The 131st meeting of the American History Association (AHA) kicked off in frigid but sunny Denver, Colorado, with a theme that invited much discussion of archives and their remediation, "Historical Scale, Linking Levels of Experience." A number of panels addressed questions of scale in digital history, particularly as they pertain to maps and datasets. Historian Ian Milligan of the University of Waterloo invoked the observations of preeminent and pioneering digital historian Roy Rosenzweig, who predicted a change in the scales of historical data more than a decade ago. Rosenzweig saw the digital turn as moving historians' work from one based on archival scarcity to that of abundance. "Future historians," Rosenzweig wrote, "may face information overload."1 These prescient words, in many ways, bore out in the challenges articulated by researchers working in the historical record, but presentations throughout the conference also testified to the opportunities and insights such abundance has provided for them and their students.
¶ 2 Leave a comment on paragraph 2 0 I was introduced to a number of emerging digital projects that reimagine the historical record in provocative and innovative ways. The "Digital Projects Lightning Round," organized and chaired by AHA's Associated Editor for Web Content and Social Media, Stephanie Kingsley, was an information overload of the best kind: I caught glimpse into projects ranging from tools such as Clio, used to create virtual walking tours that lead to landmarks, museums, and historic and cultural sites, to digital collections such as the Great Basin Indian Archives. A particularly exciting and ambitious project is one forthcoming from the University of Virginia's Arthur J. Morris Law Library, which is digitizing its collection of Scottish Court of Session Papers from 1759 to 1834. In the poster sessions, which had a similar cascade of ideas, Stephen Robertson, Director of the Roy Rosenzweig Center for History and New Media, showcased the development of Tropy, a software tool to facilitate the management of the photographs researchers take while working in special collections.
¶ 3 Leave a comment on paragraph 3 0 The co-conference of the American Catholic Historical Association included a presentation on the increased effort to digitize the archives of the Archdioceses of New Orleans in the wake of Hurricane Katrina. Emilie Leumas presented the efforts of the Archdiocese's work to digitize Sacramental Records of enslaved and free people of color from 1718 to 1815 as acts of preservation and access. At the close of this excellent session, Kyle Roberts of Loyola University of Chicago asked what the difference between a digital project and a digital archive is. This question reflects the current conversation in special collections and archives around how to think about the finding aids, catalogs, exhibitions, inventories, and projects they produce. Another way to ask this question might be to consider where access and interpretation meet. In his remarks on the "Scales in Digital Mapping" session, Matthew Hiebert reflected on how digital humanities helps to highlight the constructed nature of our data and interfaces, and this insight is one way to understand the complimentary, if not utterly contingent, relationship between archives and digital work in our current moment.
¶ 4 Leave a comment on paragraph 4 0 The ways in which archives facilitate, and at times necessitate, collaboration was also a theme running through the conference. In panels such as "Emerging Scholars and Scholarship in Digital History," and most overtly in "Collaborative Digital History," presenters testified to the need for effective project management as well as for librarians who understand the systems in place to codify and standardize data. Examples of international collaboration included the amazing work of Wheaton College's Kathryn Tomasek with Modeling Semantically Enriched Digital Editions of Accounts (MEDEA). Historians from the United States, Germany, and Austria have worked together to develop broad standards for semantically enriched digital editions of historical accounts books, a genre from which even the most intrepid researcher might shy away.
¶ 5 Leave a comment on paragraph 5 0 The ethos necessary for collaboration has certainly made its way into the classroom, as many presentations testified to the usefulness of digital tools to teach history through data and images derived from archival collections. Tools such as MapScholar, ARCGIS Story Maps, as well as the virtual treasure trove that is the David Rumsey Historical Map Collection, were showcased. Rebecca S. Wingo of Macalester University offered inspirational reflections on her use of History Harvest, a tool for creating collaborative, community-based digital projects with communities who share their letters, photographs, objects, and stories. Working with a local, African American community, Wingo's  class created "Remembering Rondo." At the Society for the History of Authorship Reading and Publishing panel, I heard about some innovative ways to teach book history, including the immersive environment at Texas A&M's Cushing Memorial Library, as well as the University of Pennsylvania's Provenance Online Project.
¶ 6 Leave a comment on paragraph 6 0 In the "#magicalblackarchives: Reflections on Archival Silences Made Vocal in Narratives of Black Girls and Women," Krystal Appiah gave an excellent paper, "Combating Symbolic Annihilation in Archives to Locate Nineteenth-Century Black Women," in which she troubled the "more product, less process" paradigm and highlighted the work that archivists do to "restore personhood in the collections they steward." Calling upon Michelle Caswell's idea of "symbolic annihilation" in the archives as it relates to manuscript collection cataloging, Appiah spoke specifically about a cleaner at the Library Company of Philadelphia (LCP) named Elizabeth Cooness Brister, whose name had not, until recently, been included in the LCP catalog record. Jennifer Morgan of New York University, who organized the session and commented on the papers, closed the session with provocative questions about how we can make connections across collections and how we can involve scholars in the tagging of catalog records.
¶ 7 Leave a comment on paragraph 7 0 Throughout the conference, many thanks went to the National Endowment for the Humanities (NEH) for the support scholars, librarians, and students needed to accomplish the digital remediation of the historical record. The Senior Program Officer in the Office of Digital Humanities, Jennifer Serventi, was ubiquitous at the conference, both tending a booth and attending a number of sessions. During her presentation at the "Digital Projects Lightning Round," Serventi encouraged people to consider a grant application to the NEH to support their work. She started her pitch by addressing the elephant in the room: "A lot of people have been asking me about the future of the NEH. All I can say is, I don't know, I'm an historian, not a futurist."
Roy Rosenzweig, "Scarcity or Abundance? Preserving the Past in a Digital Era," The American Historical Review 108, no. 3 (June 1, 2003): 735–62, doi:10.1086/ahr/108.3.735. [↩]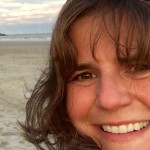 Molly O'Hagan Hardy
Digital Humanities Curator – American Antiquarian Society