Notes
Sites of Anticipation: Artist's Records in the Expanded Field of the Archive [Review]
By Farris Wahbeh
July 2014
¶ 1 Leave a comment on paragraph 1 0 Judy Vaknin, Karyn Stuckey, and Victoria Lane, eds. All This Stuff: Archiving the Artist. Oxfordshire: Libri Publishing, 2013.
¶ 2 Leave a comment on paragraph 2 0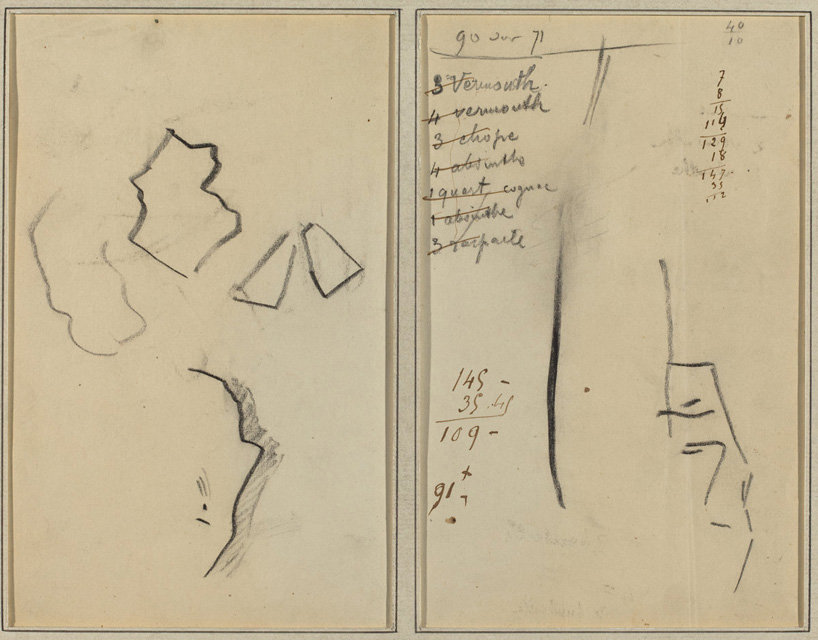 Paul Gauguin, A Profile and Four Shapes; Sketch of a Man's Head [recto], 1884-1888, Crayon, graphite, and pen and brown ink on wove paper, 6 5/8 x 8 11/16 in., The Armand Hammer Collection, 1991.217.64a. Courtesy National Gallery of Art, Washington.All This Stuff: Archiving the Artist is a compelling collection of essays focused on documentation strategies that capture the histories of conceptual, avant-garde, and contemporary art. It provides an excellent overview of the relationship between these art forms and the archive by bringing together a cross-section of artists, archivists, and academics. Organized into these three areas, the book demonstrates how each of these respective domains understands the "archive" in relation to the art work and artistic practice.
¶ 3 Leave a comment on paragraph 3 0 In the first section, devoted to artists, the editors chose dynamic figures to underscore the complex relationships between conceptual art practices and the archive. Gustav Metzger, known for his manifestos on auto destructive art that posit destruction as a means of art making, is interviewed about how archives impact his legacy. The interviewer notes that Metzger's attitude about his archival records is close to his attitude about his works of art, "You will actively create them and conserve them, other times you will actively destroy them" (29). This summation cuts to the core of documenting conceptual, avant-garde, and contemporary art practices and the anticipation this elicits from the artist, archivist, and historian since, as this book demonstrates, archival records can become as conceptual as the work of art itself.
¶ 4 Leave a comment on paragraph 4 0 The artist Bruce McLean, whose work is performative, has a chapter in the book that reproduces images, text, and recollections of performances he created throughout his career. This chapter illustrates that source materials can act, as curator Donald Smith notes, "As an open experiment in the re-presentation of forty years of McLean's archives and past artworks as relevant, active elements in a new live performance/installation—constantly changing, updated, renewable and re-useable" (32).
¶ 5 Leave a comment on paragraph 5 0 Similarly, in an interview Barbara Steveni explains how she initiated the art project I AM AN ARCHIVE to address the gap between the physical archival record that depicts conceptual art practices and the present-day knowledge of the historical events those documents represent.1 Steveni creates these performance works by reading aloud from archival records and leading walks to historical locations to physically enact a context for them. In making the archive physical and performing it, the artist makes it redouble on itself, thereby creating a new work of art in the process.
¶ 6 Leave a comment on paragraph 6 0 The second section of the book, dedicated to archivists, illustrates the active creation of the archive in an essay about archival description by Athanasios Velios. The author describes the process of creating a finding aid for artist John Latham using what Velios calls "creative archiving." This type of archiving performs "an additional layer of interpretation, typically through an online interface, which illustrates the archivist's ideas about the core concepts kept within the archival material. This delivers a result which is unique to the specific archive rather than a standardized view of the collection as presented by popular library or archiving software" (109). For Velios, creative archiving "celebrates the archivist's role in interpreting history while at the same time clearly admitting that this is only one version of the truth" (111). In her contribution, Anna McNally also alludes to the archivist's role in shaping meaning in records through archival processing: "Researchers are used to questioning the implicit bias in a first-hand source but usually take the objectivity of archival description for granted" (107). Another way of looking at these claims is that the archivist's role in processing an artist's records can be as performative as performance art.
¶ 7 Leave a comment on paragraph 7 0 The final section of the book, devoted to art historians and theorists, does not make as compelling of a read; with only two essays included, this short section seems like an afterthought. Nevertheless, Sas Mays' theoretical consideration of the archive may be helpful to readers who are not versed on Jacques Derrida's philosophy of the archive.
¶ 8 Leave a comment on paragraph 8 0 The finer thread woven throughout the volume is of performativity and participation in the archive—whether this is the archivist's role in bringing meaning and order to the archive, the active role artists take in reconsidering their records as archives, or the academic pursuing causal relationships between disparate archival materials. Hal Foster in "An Archival Impulse" observes that artists working in the realm of archival art "often aim to fashion distracted viewers into engaged discussants (here there is nothing passive about the word 'archival')."2 This book builds from Foster's axiom that in enacting the process "to connect what cannot be connected" the archive is understood to be an active site of artistic and intellectual practice.3 This book adds an important perspective through its focus on documenting conceptual, avant-garde, and contemporary art practices, since many of the complex concepts and strategies relating to this specific artistic area are relevant to other forms of creative processes. To this effect, the book leads to several salient questions: Are ephemeral materials created during the course of artistic production archival material, or are they a work of art? Are the products of archival research a form of art? When does an archival artifact become a work of art? Can a work of art be considered an archive?
¶ 9 Leave a comment on paragraph 9 0 These issues are not addressed in All This Stuff, and neither is the market-driven aspect of conceptual, avant-garde, and contemporary art, where selling sketches, photographs, or other ephemera can transition an archival artifact into an artwork. It is in these indeterminate areas where discussion should take place. If we are to conflate the classifications of "art" and "archive," we need to understand what underpins the criteria for when these categories transition, blur, or otherwise complicate their own definition and the critical decisions that spur those very actions.
Steveni was involved in the influential Artist Placement Group (APG) in the United Kingdom; established in 1966, this group placed artists in structured work settings to socially engage in those environments. For a critical overview of APG, see Claire Bishop, "Incidental People: APG and Community Arts," in Artificial Hells: Participatory Art and the Politics of Spectatorship (London; New York: Verso Books, 2012), 163-92. [↩]
Hal Foster, "An Archival Impulse," October 110 (2004): 6. Foster's essay is referenced several times in the publication, and the title of the 2007 conference from which this publication draws its inspiration was derived from it as well. [↩]
Ibid, 21. The author Simone Osthoff also brings performance to the fore in her discussion of Brazilian art practices and the archive as an actual artistic medium. See Simone Osthoff, Performing the Archive: The Transformation of the Archive in Contemporary Art from Repository of Documents to Art Medium (New York: Atropos Press, 2009). [↩]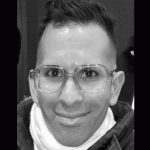 Farris Wahbeh
Manager, Cataloguing and Documentation – Whitney Museum of American Art